Load Monitoring & Anti-Two-Block:
Cranesmart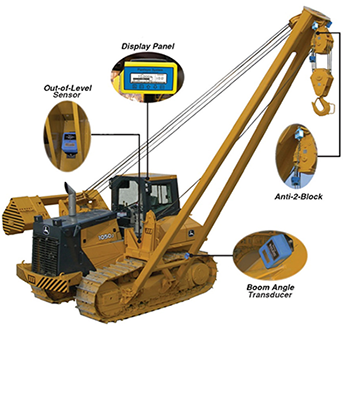 FEATURES
Designed with the operator in mind – the one panel display makes operation simple and effective.
Meets or exceeds all industry standard safety requirements.
Wireless solid state components virtually eliminate costly maintenance.
Self-diagnostic technology keeps the operator apprised of equipment malfunction.
Rugged equipment able to withstand extreme conditions of up to -40°F to 140°F (-40°C to 60°C)
Battery life of 5+ years with free replacement batteries for life.
Technical specifications are flexible to meet any customer's specific needs.
Available intrinsically safe or with Class 1, Division 2 ratings suitable for operation in hazardous conditions.
Wireless component are insulated from generating or receiving wireless interference.