Booms & Blocks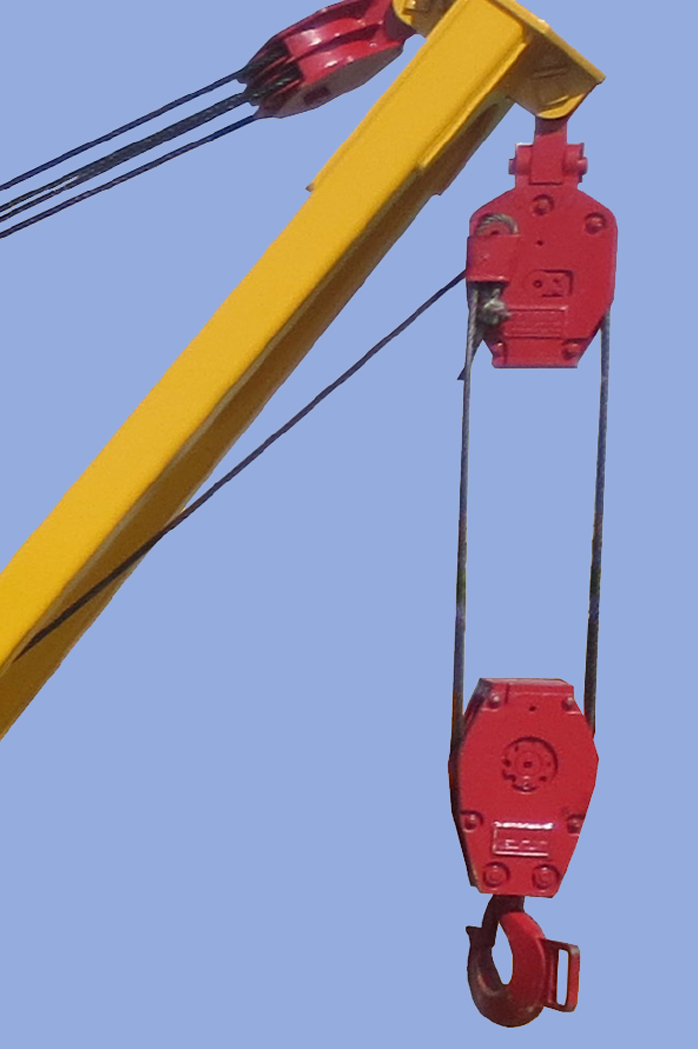 BOOMS
Replacement booms are available for all makes and sizes of pipelayers.
FEATURES
High tensile strength steel construction.
Proof tested to lift at maximum capacity throughout the boom's working range.
Optional lengths.
BLOCKS
High capacity blocks are available for 561, 571, 572, 583 and 594 size pipelayer machines.
FEATURES
Two-blocking enabled for storage and on-site transport.
Straight roller bearings.
Sheaves individually lubricated through center pin.
Multi-sheave blocks contain divider plate separation.
Equipped with roll guards and drain holes.
Ease of disassembly for service.
Recessed fastener heads for clearance and durability.
Rotating hook equipped with safety latch.
Flame hardened sheave groove.
Available for new and older model tractors.